Stony Plain Sharks
---
---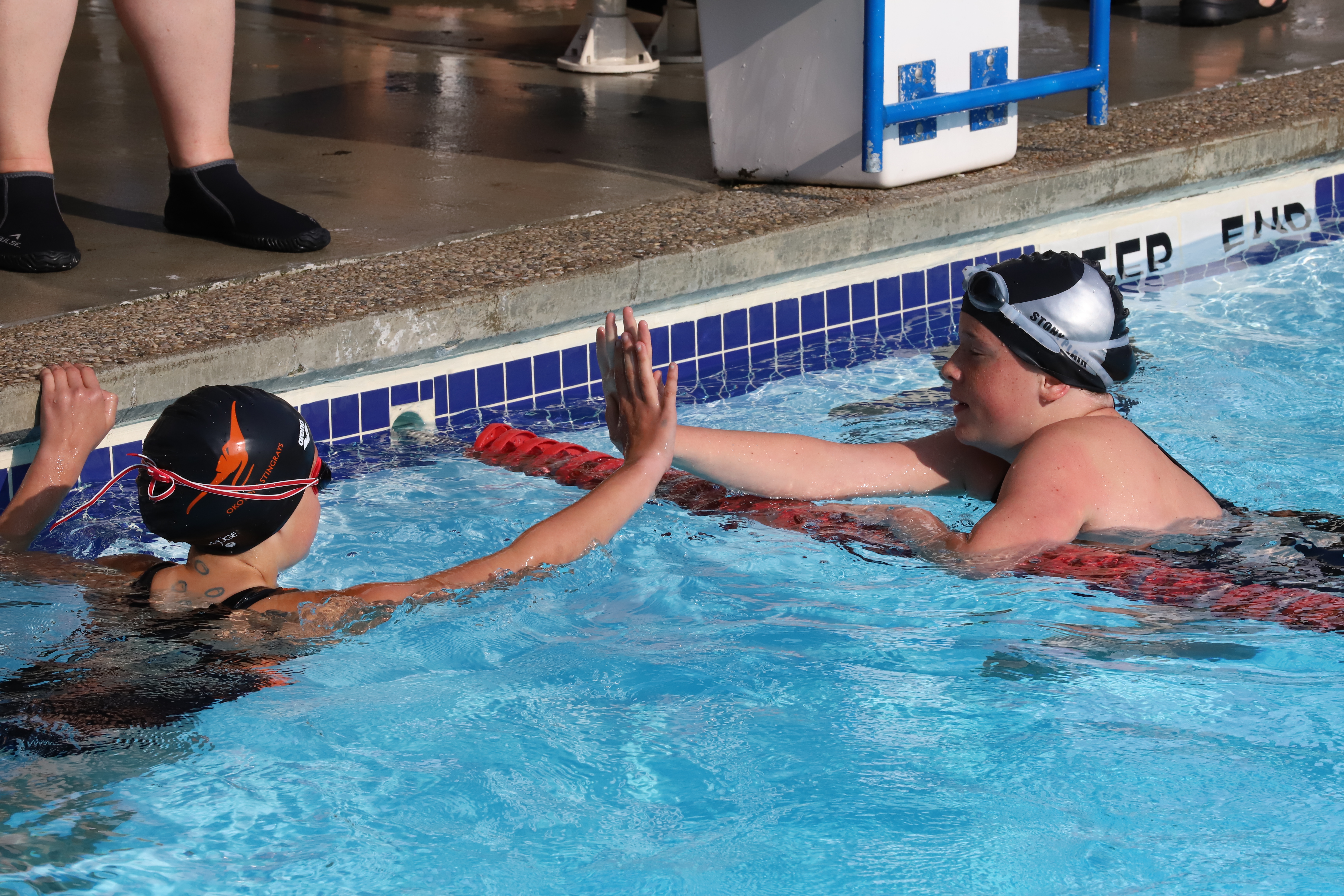 ---
The Stony Plain Sharks Swim Club has been proudly serving the youth of Stony Plain and area since 1977. A small group of parents wanted to see their children involved in summer competitive swimming and through their time and efforts, the Stony Plain Sharks has grown to become one of the largest summer swim clubs in Alberta. A number of our swimmers have set (and still hold!) provincial summer swim records. A few of our swimmers have moved on to swim at the college and university levels and some of our swimmers continue to be involved in aquatics through life-guarding, teaching, and coaching.
CLUB PHILOSOPHY
The Stony Plain Sharks is a Summer Swim Club with a history of developing excellent competitive swimmers at the local, regional and provincial levels. Swimmers train at the Stony Plain Outdoor pool and enjoy fresh air while learning to swim faster by improving their swimming strokes, turns, and dives. Swimmers develop confidence in their abilities, develop healthy lifelong skills and habits, and make new friends while having fun under the summer sun!
We believe:
1. That every swimmer can become a better and faster swimmer - our highly trained, experienced, and enthusiastic coaching staff is dedicated to helping each swimmer achieve their full potential.

2. In building strong relationships with our families - our club has a strong tradition of family involvement and parents/guardians are welcome to sit on deck during training to observe.

3. In building positive relationships between our swimmers - older swimmers in our club are leaders to the younger swimmers and all swimmers are encouraged to (cheer each other on÷! Many past Sharks swimmers report making friendships that have lasted well beyond the summer and the pool.

4. That "fun" is an important element of summer swim club! - Our coaches provide various fun activities as part of the training schedule and we hold a variety of social events for the whole family!
THE STONY PLAIN SHARKS SWIM CLUB STRIVES TO EMPOWER YOUNG PEOPLE TO BE CHAMPIONS IN AND OUT OF THE WATER FOR A LIFETIME.