BINGO! Sign up
---
---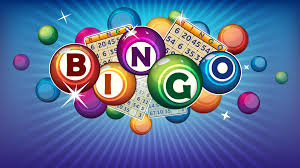 ---
Welcome to the Stony Plain Sharks Bingo Sign Up!
You can access the link under the Parents tab.
https://stonysharks.ivolunteer.com/
Moving forward all of our bingo sign ups will be through the IVOLUNTEER website.
The volunteer bingos for the upcoming season have been posted and you are welcome to start signing up for your required bingos. We will not be able to confirm exactly what the volunteer commitment for the upcoming year will be until we finalize our numbers but for now you are welcome to sign up for the same bingo commitment as last year.
To refresh your memory that was two bingos for one swimmer and three bingos for two or more swimmers participating in our club.
The first time you sign up you are required to verify your email address through an email that will be sent to you. If you do not do this your volunteer slot will be deleted.
If you have any questions please contact Melanie Rose at allanmelrose@yahoo.ca
Thank you for your continued support!

Stony Plain Sharks